Ghosted Views project is a new look at the combination of urban space and its architecture with technology. For several years we have had the pleasure of supporting this artistic concept with our skills and experience.
The author of the project is Marnix de Nijs (1970) – a Dutch installation artist. Graduated as a sculptor in 1992, he focused his early career on sculpture, public space, and architecture. Since the mid-'90s, he has been a pioneer in researching the experimental use of media and technologies in art. De Nijs' work has been widely exhibited at international art institutes, museums and festivals: such as the 57th Biennale (Venice 2017), La Gaite-Lyrique (Paris 2017), Pushkin Museum (Moscow 2016), EYE Film Institute (Amsterdam 2016), Boijmans Museum (Rotterdam 2014), National Taiwan Museum of Fine Arts, (Taichung 2014)… and in many other cities! We share the artist's vision and want to contribute to the implementation of his concept. Today, as INDAGO, we are proud that we can be part of the Ghosted Views project. But what exactly is this project about? Nowadays it is common practice for many cities to use 3D scanning technologies to map, model and archive images of buildings and locations. Although this practice is primarily limited to the preservation or urban planning purposes, one can glean artistic possibilities – and that's why the artist took another step forward to present his own approach to the subject.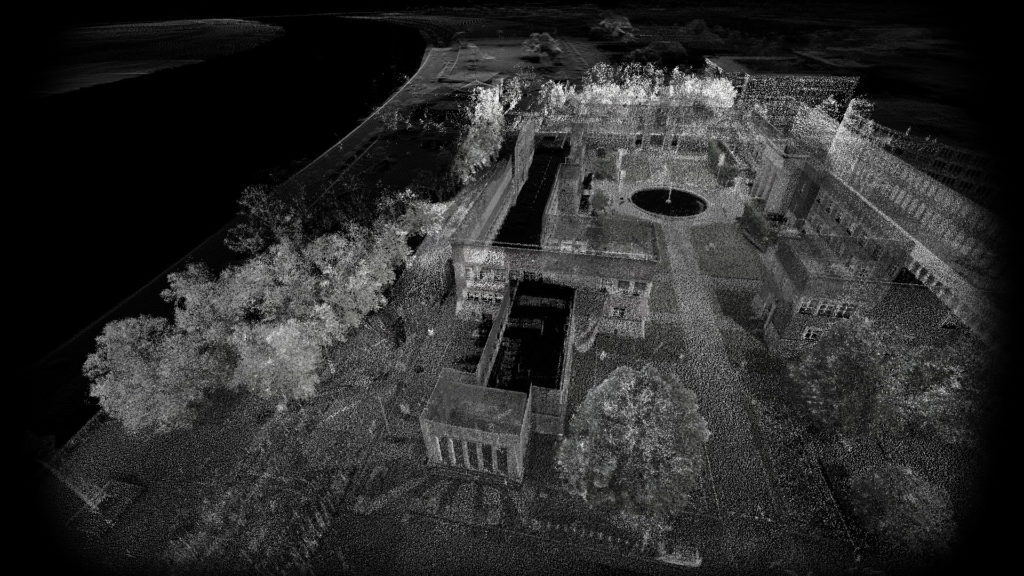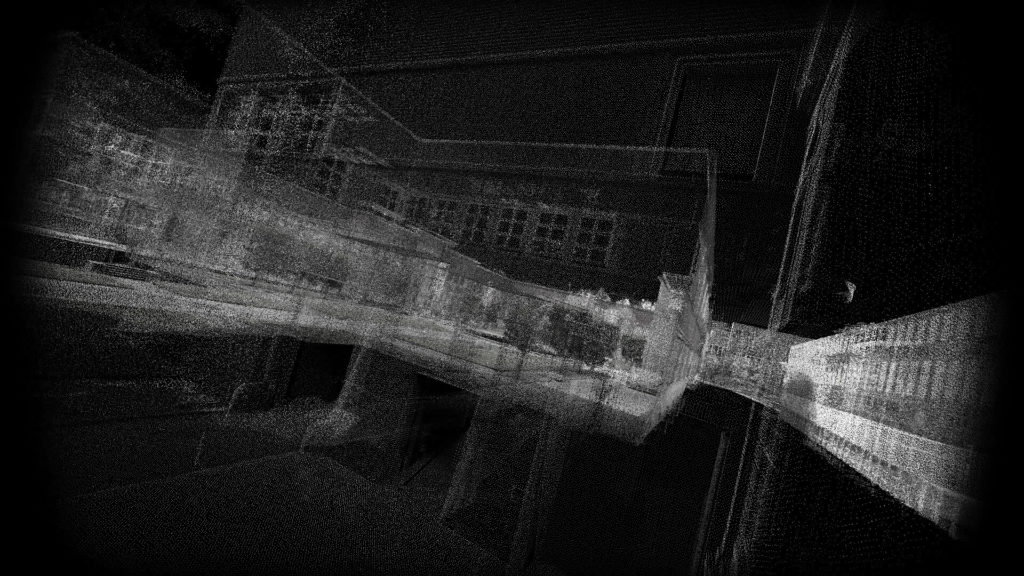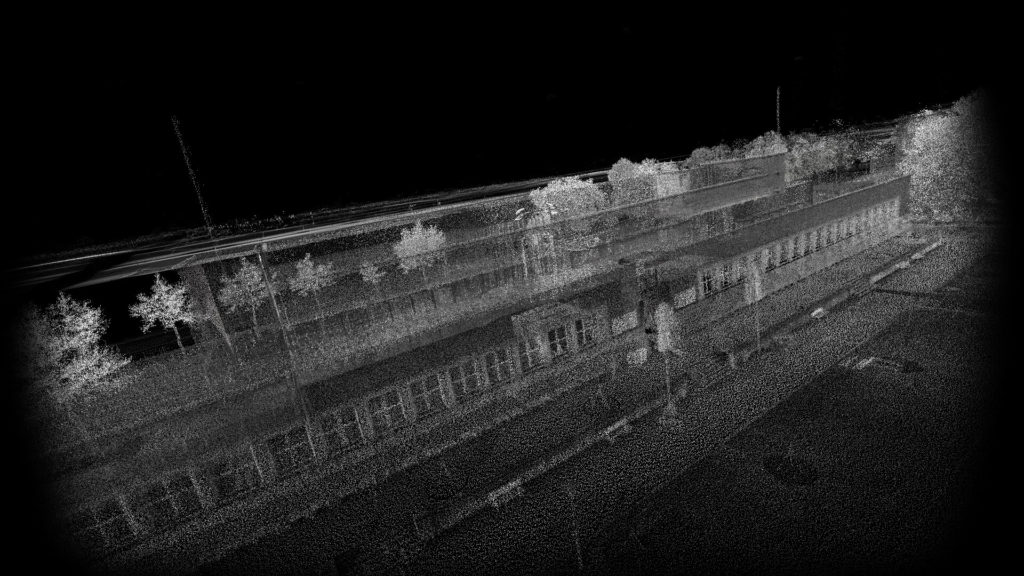 Ghosted Views is a cinematic journey in which your screen view acts as a wormhole, transporting you to a fascinating point cloud realm, precise in details and simultaneously dark and abstract. As you stand on a controller pod and navigate over and through 3D terrain, a sense of physical instability takes over you and your platform becomes an anchor to hold on to. Within this world where gravity seems to have disappeared, the user gradually becomes telepresent in a parallel space by exploring a mediated version of the exhibition venue and reconstructed parts of the surrounding city.
Ghosted Views asks: in what ways do contemporary forms of technology influence our perception of physical spaces around us? How do we perceive our cities in a time where we look at and navigate through them with digital devices and content? In what ways do they alter our ways of looking and influence our physical interactions with them? By subtle manipulation of sound, motion, perspective distortion and subtle shifts in balance in the virtual image, Marnix de Nijs creates with this work a poetic and slightly disruptive architectonic experience.
We hope that the work of Marnix de Nijs will continue to develop, intriguing the society with its artistic approach to the subject of technology, man and architectural space!